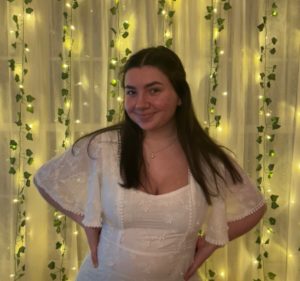 Gianna Forgen (she/her) is the current managing editor of Halftone Magazine. She is a senior Writing Arts major with a minor in Creative Writing and a concentration in honors, and she is part of the 4+1 MA in Writing program. She is also an intern for Singularity Press, Rowan's on-campus publishing house. Previously only a fiction writer, Gianna has a newfound love for writing and reading about pop culture, especially in its relation to social media discourse. She loves works that experiment with norms for their genre to create something new.
Contact Gianna at forgen34 [at] students.rowan.edu
Gianna Forgen
Managing Editor
Casey Wang (she/they) is a transfer student currently in her junior year, majoring in Writing Arts. She is a writer for Halftone Magazine. Casey finds pop culture to be an endless source of fascination and anxiety in equal measure, and most of all, inescapable, so she's decided to throw herself fully in, head-first. Consider her apprehensive, but entirely committed. Her fixation is intersectionality in popular culture and specifically the representation of gender, race, and sexuality in media, as well as the translation of media across cultural borders. She will watch absolutely anything for a glimpse of dinosaurs.
Get in touch with Casey at: craseywrites [at] gmail.com
Casey Wang
Writer/Editor
Jason Luther is Assistant Professor of Writing Arts and currently serves as the non-spiritual advisor for Halftone. He's been a longtime devotee of both underground and pop music — scenes that initially drew him to writing and publishing. He's the former music director of WCVF-FM, a current zine reviewer for Broken Pencil magazine, founder of The Phono Project, and has recently published on quaranzines, vinyl fandom, and DIY culture.
Contact Jason at Luther [at] rowan.edu
Twitter: JWluther
Jason Luther
Faculty Advisor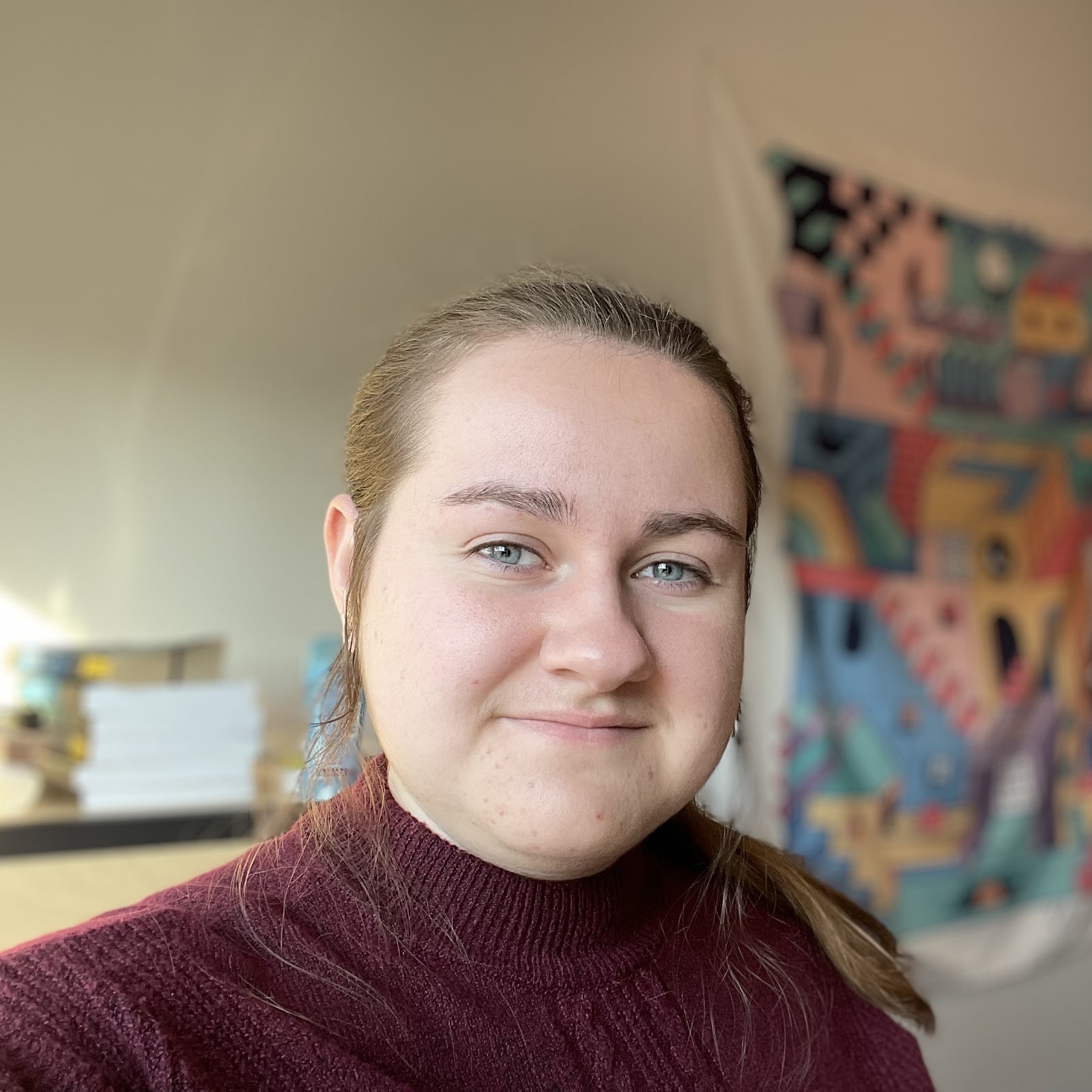 Kelli Hughes (she/they) is a writer and editor for Halftone Magazine. She is a senior Writing Arts and English double major. Kelli previously interned as a writer for The Borgen Project and as a virtual storyteller for the National Park Service at Valley Forge. She has equal love for both academic-based analyses of pop culture and for the zaniest and hottest of takes on popular media.
Kelli Hughes
Writer/Editor
Madi Cook (she/her) is a new intern for Halftone. She is a senior Writing Arts major and German Studies minor with a concentration in Creative Writing. Madi was Treasurer of the Writing Arts Club once upon a time and has interned at Singularity Press. Madi loves zines, fiber arts, obscure short stories, existential RPGs, and liminal spaces.
Madi Cook
Writer/Web Designer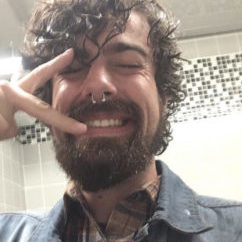 Tyler DiCarlo (they/them) is a brand new intern at Halftone focusing on social media and promotion. They're currently a senior studying Writing Arts with a concentration in Publishing & Writing for the Public. Tyler lives for a good retrospective review on anything from the 90s. Their current obsessions are medieval history, Lady Gaga's discography, and thrifting tacky furniture.
Tyler DiCarlo
Writer/Editor/Marketer
Robin Dougherty (they/them) is an upcoming intern for Halftone. They are a senior Writing Arts major with a double concentration in Creative Writing & Publishing and Writing for the Public. Robin loves video games, movies, and their cat Casper (who is a very handsome young man).
Robin Dougherty
Writer/Editor/Marketer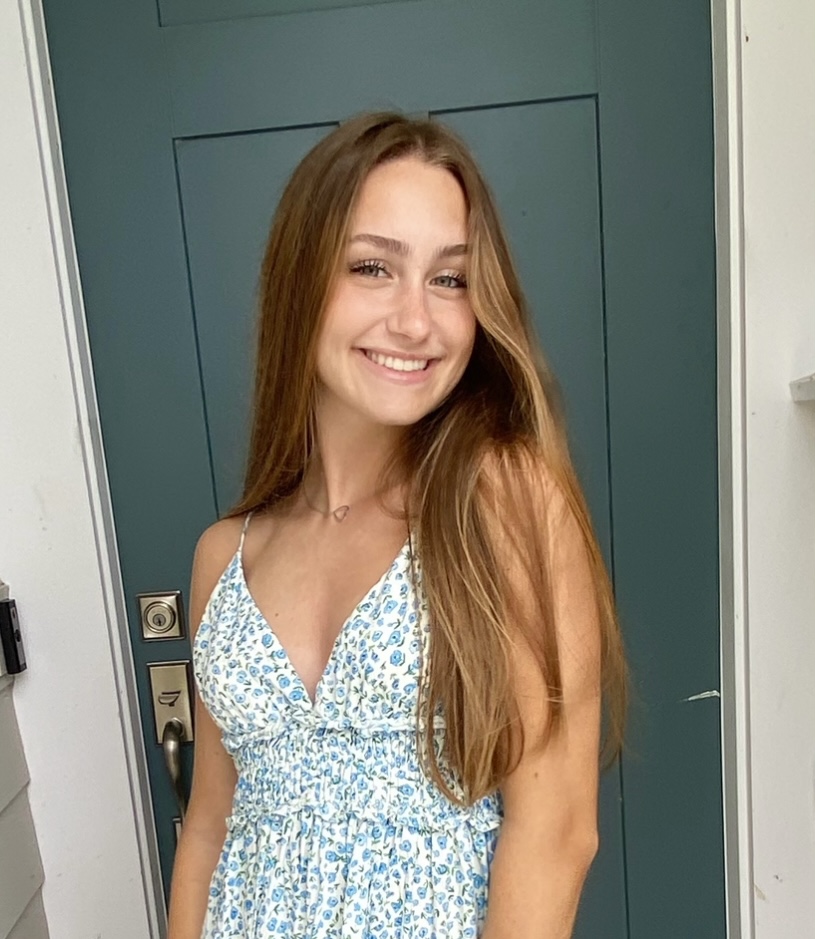 Laurel Young (she/her) is an upcoming intern for Halftone Magazine. She is a first year Marketing major with a special interest in social media. Laurel enjoys creating playlists for all occasions, movies (especially 80s and 90s), and all things LBI. She is looking forward to sharing her creativity and fresh aesthetic with Halftone.
Laurel Young
Marketer
RIP PAST INTERNS
Matt Berrian
Tara Grier
Jay Norton
Elisabeth Hudak
Jack Stober