Phono Project: "Second Hand Rose"
Transcript of the podcast: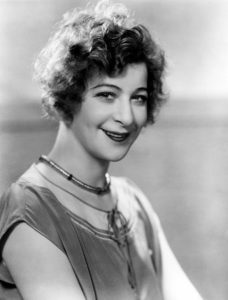 What you're listening to is a studio recording of Fanny Brice's hit 'Second Hand Rose,' written by Grant Clarke and James F. Hanley for Brice to perform in the Ziegfeld Follies Broadway production of 1921. If the song sounds a little silly to you — well, that's because it's meant to! Fanny Brice was known for her wit and outrageous humor, remembered by some as 'the original funny girl.'
Brice was an incomparable performer at her time, with a total of 26 Broadway roles and 10 film appearances under her belt. She was famously known for her Baby Snooks character, a mischievous toddler who always caused trouble for her exasperated family. Baby Snooks was originally a stage character, but Fanny brought Snooks to national popularity by featuring and starring as the toddler in several hit radio shows from the 1930s till her death in 1951.
It was only 13 years after her death that her life story was adapted into a semi-biographical stage musical, starring Barbra Streisand. Streisand — a modern entertainment legend and one of the few performers to win an Emmy, a Grammy, an Oscar, and a Tony — was propelled into star-status by her portrayal of Fanny Brice. The musical was called Funny Girl, and it was loosely based on the events of Fanny's career and her complicated romance with Nick Arnstein, a famous entrepreneur.
Although 'Second Hand Rose' was never performed for Funny Girl, Streisand released a cover of this track in 1965, which became an international hit. The song was so popular, Streisand included 'Second Hand Rose' in the film adaptation of Funny Girl, a role in which she won the Academy Award for Best Actress in 1968.
Fanny Brice left behind a colossal legacy when she passed, a legacy which inadvertently helped Barbra Streisand build her own legend as one of Hollywood's most prolific multi-talents. This year, Beanie Feldstein — comic star of the film Booksmart — will also be able to carry on Brice's legacy, when Funny Girl gets its first Broadway revival since 1967, with Feldstein starring as the incomparable Fanny Brice.
In America today, there are a lot of female performers in comedy, theater, film, and the music industry. But Fanny Brice was one of the first American women in entertainment who built a prolific career doing it all. She left an impact on the entertainment world that helped create one of the best-known female performers of our time. And with her semi-biographical show returning to Broadway, the legacy of Fanny Brice and her wit continues to influence the entertainment industry to this day.