Genres in Television- Crime Fiction
Crime Fiction
Car chases, bone-chilling mystery, and justice prevailing–crime television has brought thrilling entertainment to our televisions for years. There are dramas, sitcoms, and even supernatural thrillers based in crime fiction. What is it that we love about entering the minds of criminals or those that hunt them down? Why is this genre so popular, and what does it mean for us culturally?
A Brief History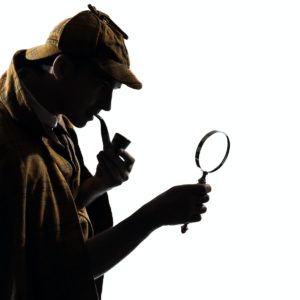 The types of crime fiction are infinite: police procedurals, dramas, sitcoms. The genre has expanded over the years, but it all started with novels in the 19th and 20th centuries. Sherlock Holmes is one of the most notable examples of early crime fiction, and one that still holds a lot of relevance today. The genre then moved to radio, thriving on that platform as well. On television, Dragnet was one of the first popular crime fiction shows. It aired in 1951, and the crime fiction genre prospered well into the 60s as brawls, car chases, and fight scenes became popular. In the 80s and 90s, crime fiction was still going strong with shows like Silent Witness, Inspector Morse, Midsummer Murders. Today, some of the most popular crime fiction shows are The Wire, Minder, The Sopranos, Dexter, How to Get Away with Murder, Brooklyn Nine-Nine, and Criminal Minds.
Conventions
Crime Fiction is a broad genre and includes a lot of different types of shows. Brooklyn Nine-Nine, for example, follows police officers in a comedic light. Criminal Minds also follows law enforcement, but it is much more dramatic. On the other hand, there are shows like How To Get Away with Murder, that follow lawyers and criminals–sometimes the characters are both.
Crime fiction typically follows one or more of three groups: the perpetrators, the victims, or the investigators. There is, of course, someone committing a crime. From there, depending on the point of view, the show can take on a procedural or forensic method of storytelling or a more dramatic approach. The crime being committed leads to disequilibrium, while the solving of the crime and the illusion of justice brings an equilibrium.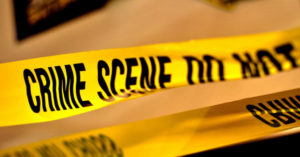 Since crime started with 50s noir, a lot of shows still loosely follow those conventions. These include a femme fatales, antiheroes, and pessimistic or fatalistic endings.
With that being said, there are also many problematic conventions of crime fiction including heightened masculinity and racial bias, which will be delved into more in the cultural impact section.
Popular Crime Shows
1. Brooklyn Nine-Nine
Brooklyn Nine-Nine was an immediate hit when it began airing in 2013 on FOX, then later moved to NBC. The show is a sitcom that follows detectives of the NYPD– the 99th precinct to be exact. It's known for the will-they-won't -they romance between Jake Peralta and Amy Santiago, as well as their queer representation with a gay captain, Captain Holt, and bisexual detective Rosa Diaz. The show's popularity seemingly decreased following March of 2020, when it began to be criticized as a form of copaganda. However, it continued to have a successful last season, ending this past September.
2. Criminal Minds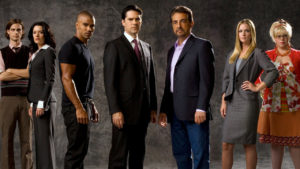 Criminal Minds ran an impressive 15 years, beginning in 2005 and ending just last year. The show was beloved by a large audience for over a decade. It followed a group of FBI agents on the Behavioral Analysis Unit who profiled perpetrators.
3. Psych
Psych aired from 2006 to 2014, and is still regarded as one of the best crime and mystery shows. The main character cons the police department into believing he's psychic and can therefore help them solve crimes. This comedy-drama developed a cult following, with its audience growing significantly after it went off the air.
4. Suits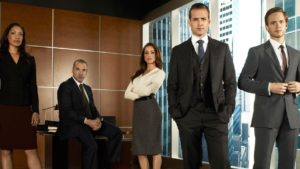 Before Meghan Markle was Duchess of Sussex, she was a star on Suits. The show aired from 2011 to 2019 and followed characters at a fictional New York city Law firm.
5. How to Get Away With Murder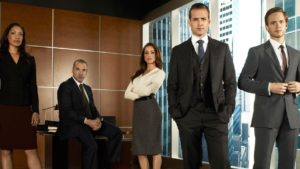 How to Get Away With Murder, as part of the iconic Shondaworld, was extremely successful from its start. It follows a group of law students who are handpicked by their professor, Annalise Keating, for an exclusive opportunity to work as her assistants. They end up having to cover up several murders themselves. Viola Davis did an outstanding job portraying Annalise Keating.
6. NCIS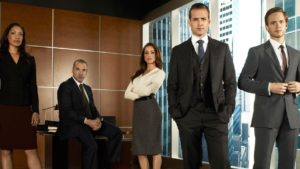 NCIS is one of the longest running prime time television series, beginning in 2003 and still airing today. The show follows the Department of the Navy investigating high-profile crimes.
7. Law and Order SVU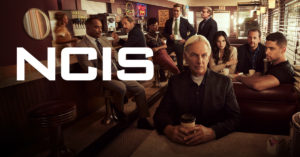 Law and Order is another show that is one of the longest running in television history, starting all the way back in 1997. The show is still airing and very popular today. It's won over 50 Emmys over the length of the show.
There are endless additions to make to this list, including Netflix's You, Breaking Bad, and the more recent Only Murders in the Building.
Underrated Pick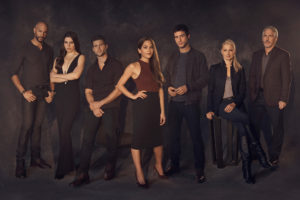 Imposters
Imposters is a show that only ran for a year between 2017 and 2018. However, the premise is fascinating. It follows three characters who all fell in love with and were conned by the same woman. They are now working together to track her down and get their revenge.