Genres in Television – Historical Fiction
Historical Fiction
There's something fascinating about the people who were on this earth before us. This natural curiosity has been turned into an entire genre. History has always been told, of course, but what happens when it begins to be used for entertainment rather than educational purposes? What responsibility does this genre have to be historically accurate? Why do we enjoy this genre so much in the first place?
A Brief History
Some of the first historical drama storytelling in contemporary western literature was done by novelists Sir Walter Scott, Honoré de Balzac, James Fenimore Cooper, and Leo Tolstoy in the early 19th century. This eventually translated into film. Many early historical drama films centered around the Civil War era. While the origins of the first historical drama on television are unclear, it can be assumed that writers saw the success of this genre in film and literature and decided to apply it to an episodic format. Since then, there have been countless historical drama shows. One of the most successful historical dramas of our time is Downton Abbey, a show that nearly everyone has at least heard of. One of the most interesting things about historical dramas is that there is so much history to cover. Historical dramas can take place 100 years ago or 1,000 years ago. The possibilities are endless.
Conventions
So, how do we define historical dramas?
A historical drama is any story that takes place in the past and reimagines historical figures, places, or events for entertainment purposes. Historical dramas can feature real people as we see in shows like The Crown, Reign, and Dickinson. On the other hand, they may feature real events or times, but entirely fictional characters. Examples of this are evident in Anne With an E and Downton Abbey.
Something interesting to note is that there are so many genres that can fit into the larger umbrella of historical fiction/drama. Some shows are very serious and dark, like The Tudors or Reign. These shows focus on drama, romance, political tension, etc. Other shows take a different approach. Dickinson and The Great both depict history using real historical figures, but do so in a comedic tone. Dickinson is a much more light-hearted show, while The Great thrives in its use of dark comedy. Somewhere in the middle of the spectrum, Anne With an E is a coming of age story based off of the classic Anne of Green Gables novels. There are so many different approaches to this genre, and each one of them accomplishes its goals in a distinct way.
Accuracy isn't always upheld as the priority for many of these shows. While some prioritize historical accuracy more than others, ultimately, these shows function as entertainment. Entertainment and aesthetic will come first. This can be harmless in some instances, such as Reign's wardrobe, but damaging in others.
Popular Historical Dramas
1. The Crown
Time period: late 1940s into 1950s
Features: Queen Elizabeth II
Streaming: Netflix
2. Outlander
Time period: Jumps between 1945 and 1773
Features: Fictional characters Jamie and Claire Fraser, though Jamie is based on two real people who fought in the battle of Culloden.
Streaming: HBO Max
3. Reign
Time period: Late 16th century
Features: Mary Queen of Scots
Streaming: Netflix
4. Anne With an E
Time period: Late 1800s
Features: Fictional character Anne Shirley Cuthbert
Streaming: Netflix
5. Downton Abbey
Time period: 1910s and 1920s
Features: Fictional Crawley family
Streaming: Netflix, Peacock
Underrated Historical Fiction
Frontier
Time period: 1760s and 1770s during the North American fur trade
Featuring: Fictional character Declan Harp
Streaming: Netflix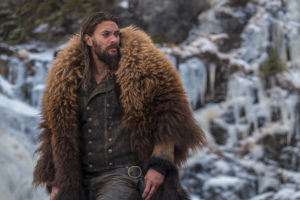 Cultural Impact
Why do we enjoy historical fiction so much? There are a few answers. We love to have a window into the past, to see what life was like for the people who came before us. It answers our questions, but in an entertaining way. In a way, this setting can be as intriguing as a fantasy setting. The world has similarities to ours, but depending on the time period, it can feel like entering an entirely new world. This gives the audience a heightened sense of escapism. The aesthetic is also part of this. Many historical dramas incorporate fashion, architecture, and settings from various eras. The aesthetic of an old, stone castle can be more intriguing than, for example, a high school building or a town we can see if we just look out our window.
While these shows are enjoyable, they have more responsibility than the typical show. It can be really easy for a historical drama to romanticize an era if they don't properly address the social issues at the time. Another point to make is that while these shows aren't expected to be 100% accurate, they are portraying history through a certain lens. It's important that they keep in mind the messages they are sending to their audience.