Review: Hell's Kitchen NJ Takeover
In the culinary realm of well-known top chefs and delicious cuisines across Food Network, Hell's Kitchen is one that guarantees an entertaining experience! Hosted and directed by Chef Gordon Ramsay, Fox's Hell's Kitchen has recently concluded its 21st season on Feb. 9 with its chosen winning chef located at the Caesars Casino in Atlantic City, NJ. For those who may not be aware of the series entirely, Hell's Kitchen is a top-notch cooking show that centers around 20 chefs placed on teams: 10 women vs 10 men, who all compete in an attempt to become Gordon Ramsay's next head chef in Atlantic City, NJ. The winning cash prize is $250,000. Highly skilled professional chefs are thrown tasks that challenge their speed and creativity in every meal with eliminations until there is one chef remaining. Opening in September 2022, this new restaurant is the first in the franchise to open on the East Coast in Atlantic City, NJ.
Each season is different, with factors that keep fans excited! Season 21 was themed 'Battle of the Ages." This consisted of 10 chefs who were in their twenties and the other half over fourty years old. This proved to be an entertaining aspect of the show when contestants are in opposite stages of their life, each range on different ends of the cooking scale. Some challenges that they faced were the mental dilemmas of who is more knowledgeable in food categories, playing games of which food can be utilized in various ways. Ultimately, the difficulties are stressed to the heights of when the younger chefs battle to prove themselves in comparison to the older chefs.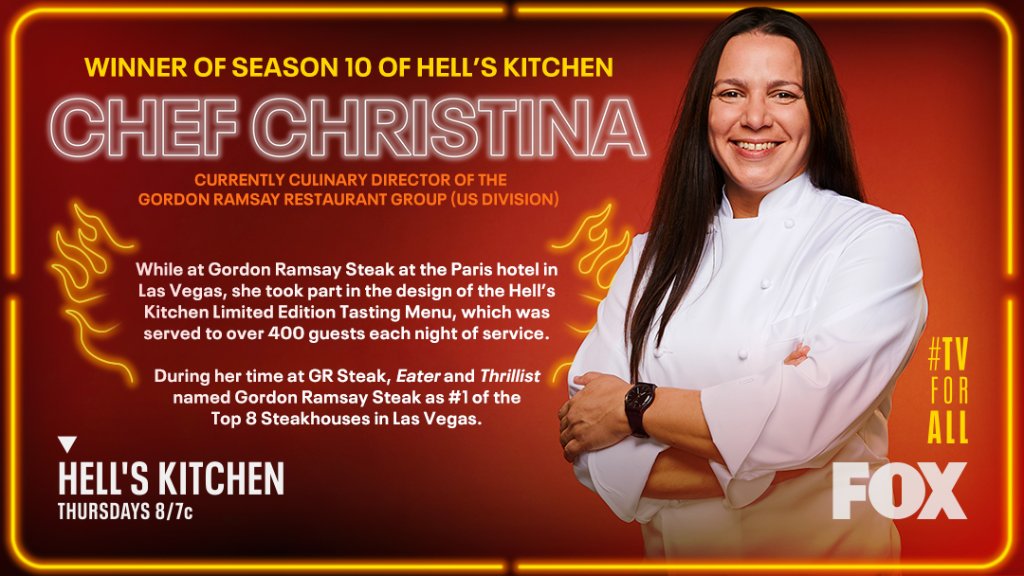 Aside from being produced and mentored by restaurateur Gordan Ramsay, the chefs have led successful careers following the competition of their season. Most winners leave with the $250,000 and a position at the chosen restaurant operated by Ramsay—or they tend to flee from the scene and work in kitchens throughout the world, away from the cameras. For instance, the season 10 winner Christina Wilson serves as the sous chef on Hell's Kitchen in Las Vegas, NV. She remains as the Corporate Executive Chef for one of Ramsay's restaurants in Nevada. She has served as the sous chef on Hell's Kitchen for several seasons including this year.
While many chefs work hard at displaying fancy dishes on the chosen aspect of the meal, others fail and often struggle at meeting the criteria of what the category entails. Whether for the positive or negative, some chefs have quit due to the high intensity environment that overwhelms them. Even following the completion of the series, some chefs discuss the most talked about moments that had viewers confused and disappointed. Some fan favorite chefs that proved their skills in cuisine that maintained would quit mid seasons due to numerous reasons. Some felt that they were too stressed for the position sought after, while others realized that they could not be successful amongst the other chefs. Overall, Hell's Kitchen has presented a high–stress system where chefs are pushed to their limits, which gives them the opportunity to improve their skills. Amongst several other reality cooking shows that cater an episode to a few competitors all cooking different meals and getting eliminated in a limited time period like Chopped, Hell's Kitchen focuses more on the journey that the chefs undergo throughout the series from start to finish. Each episode caters to the drive of each chef and the determination that they carry for seeking out the grand opportunity.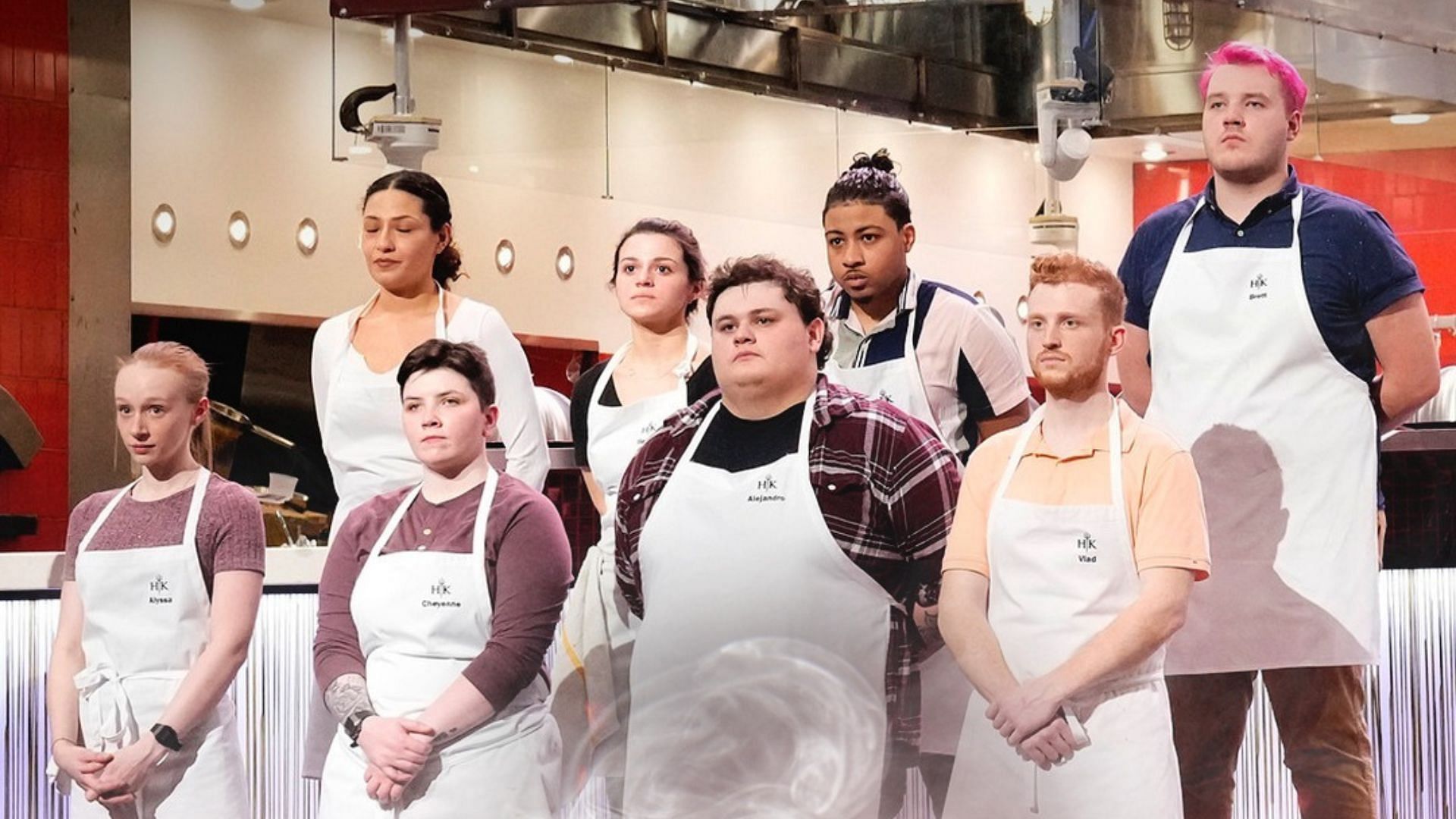 Given that the new Hell's Kitchen restaurant has only recently opened and the new head chef has made their appearance, this exclusive restaurant is a rare delicacy that residents all across New Jersey can easily attend. For the first time in New Jersey, we are given the opportunity to check out something this grand that we often never had the chance to experience.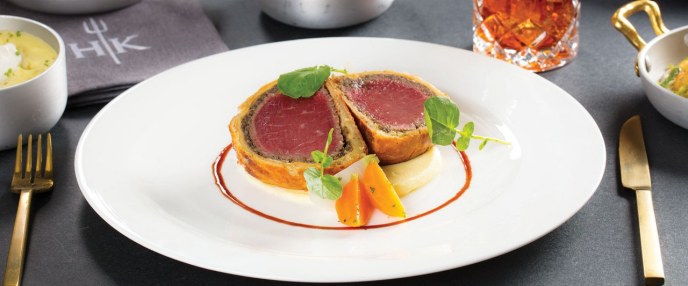 Starting in September of last year, this new restaurant has been prepared to present to fans of the series and food lovers top notch culinary cuisine that people love. If you are into character development, culinary skills, and living vicariously through the lives of chefs determined to accomplish their lifelong culinary dream (as I often do), I would highly recommend this show to binge! Check it out! It may be the next addicting show that you can't get enough of.
You can watch Hell's Kitchen on Hulu, Prime TV, and Fox.