Looking ahead to HBO's newest 2023 drama, The Last of Us
Film and television adaptations of video games have always had a big question mark next to them, as they all present an immense challenge in transitioning from console to cinema or television. Most have failed, but I believe there is promise on the horizon.
Coming to HBO and HBO Max in 2023, The Last of Us will be the next video game adaptation to step up to the plate. Based on the 2013 critically acclaimed Playstation exclusive that won over two-hundred Game-Of-The-Year awards, The Last of Us follows the heartbreaking adventure of Joel Miller and Ellie Williams.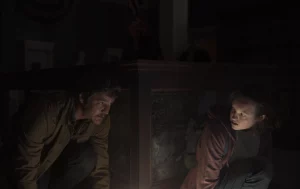 The story is set twenty years after modern America has been devastated by the cordyceps brain infection, which has transformed the majority of humanity into crazed zombies. Joel, a 52-year-old survivor, is hired to smuggle Ellie, a 14-year-old girl, out of the Boston quarantine zone and bring her to a rebel militia group called the Fireflies. However, what starts as a simple job soon turns into a dangerous, heart-rending journey across the country where Joel and Ellie's trust and survival skills are tested to their limits.
HBO's ten-episode drama will boast an accomplished cast of actors and actresses. The series will star Pedro Pascal (The Mandalorian) and Bella Ramsey (Game of Thrones) as Joel and Ellie. They will be accompanied by Gabriel Luna as Joel's brother Tommy; Anna Torv as Joel's fellow survivor Tess; and Nick Offerman as Bill, the deranged friend of Joel.
Millions of fans (including myself) have connected with The Last of Us video game due to its emotional story, complex characters, ground-breaking gameplay, and overall influence on the gaming industry. There are some things in life that I wish I could go back and experience for the first time, and playing this game is one of them.
Created by video game developer Naughty Dog, The Last of Us has been released on three different generations of consoles and is widely considered to be one of the greatest video games ever created; which is why supporters of the series are concerned about how it will transition to a television drama.
Some recent examples of video game adaptations in television or film are Halo, Uncharted, Sonic the Hedgehog 2, Tomb Raider, and Mortal Kombat. All of these were extremely successful video games but, according to critics, they couldn't quite make the jump to the big screen.
Most of the reviews of video game adaptations tell the same story. The main problems highlight poor casting decisions, lack of originality, mundane narratives, and in general the absence of source material.
Video game adaptations are usually destined to fail due to not being able to capture the same journey gamers experience while playing the game themselves. Many find themselves facing unattainable expectations as the game or movie is constantly compared to its predecessor.
Journalist Masoud Kazemi claims, "Video games want the player to engage in the creation of the story. A significant portion of a video game story is told when players engage in combat or explore. When you put that interactive story in a more linear and non-interactive form of storytelling, you chop out the most critical aspect of the previous form."
Simply put, any video game adaptation always seems like a step down from what fans have come to know and love playing the game. The characters never seem the same, the environments are not as vibrant, and the adventure just feels empty.
Despite this, I believe that The Last of Us has all the necessary elements to become a successful television drama. It has an original deeply-rooted plot, dynamic and well-written characters, the potential for stunning special effects, light-hearted humor, and an engaging journey that will keep the audience on the edge of their seats.
One of the greatest stories ever told in video games now has the chance to manifest itself in another form of media. HBO certainly has a difficult task on its hands but hopefully, when the series is released on January 15th of next year, fans will have an experience that is an entertaining and complimentary addition to the classic video game that many have come to adore.